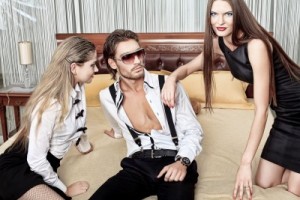 Some massage elements are partly taken from Kama Sutra.  Two masseuses will be with you in bed.
They massage different parts of your body with the same movements at the same time. Masculine and feminine energies are flowing together. Intimate lighting, scented candles, soothing music will help you to get total and unforgettable relaxation.
The massage is ideal for both men and women.
Feeling like in Paradise, you will not want to come back onto the Earth!